Posted by Thresa on 25th Nov 2020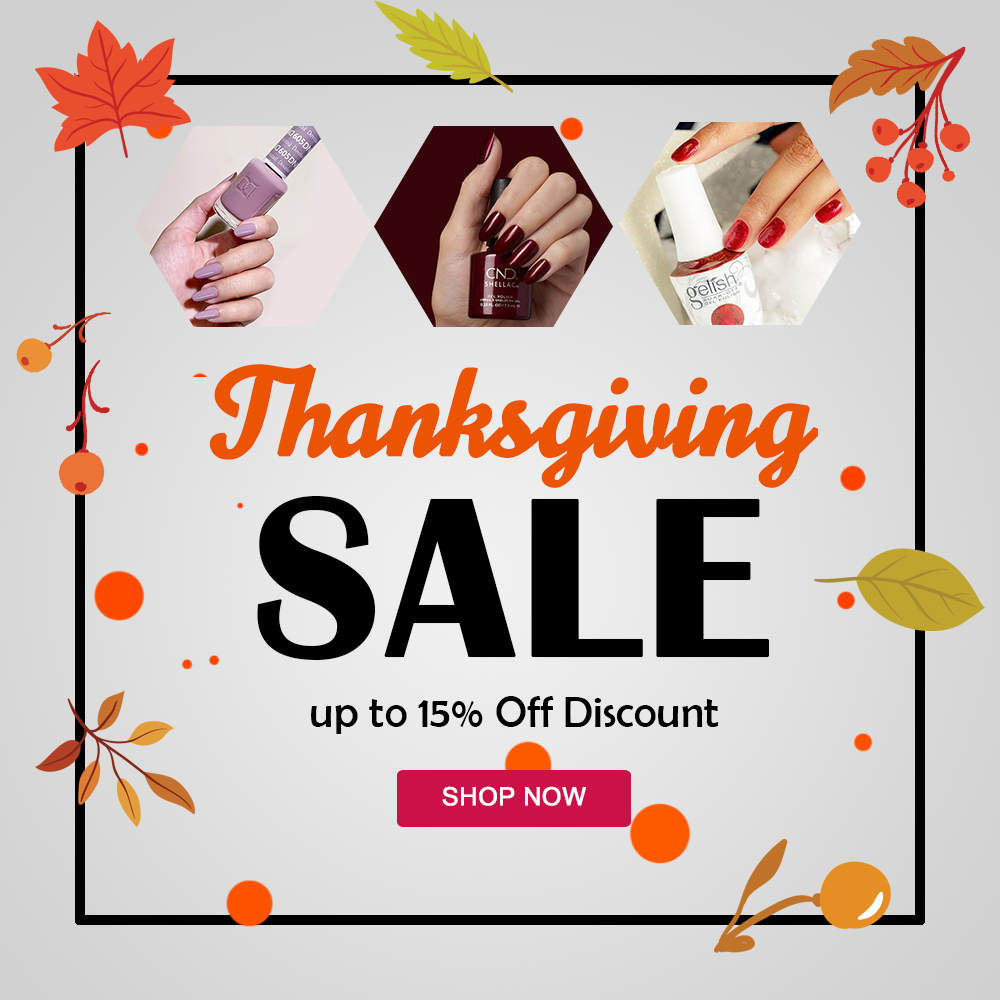 We here at Esther's Nail Center have a lot to be thankful for. We wanted to reach out and say 'thanks' to you for supporting us as we grow and expand our store every year. Esther's Nail Center has celebrated its16th anniversary this November and we still exist to serve you. We know that you have many options to shop at and we're grateful that you chose us.
As a token of our appreciation, we're offering our Thanksgiving Sale now until Sunday, November 29th. Save up to 15% off your favorite brands of gel polish, such as CND, OPI, Daisy, Cuccio and Gelish. No coupon necessary.
Save up to 15% off these brands:
Please be aware that our office will be closed for Thanksgiving holidays on November 26th & 27th. All orders will be processed on November 30th.
Happy Thanksgiving and enjoy your holidays! Be safe and healthy.