Why Choose Esther's Nail Center?
Located in San Diego, California, USA, Esther's Nail Center was founded in 2004 and has been serving our customers inside and outside the US ever since. We're an online nail supplies store, offering top brands of gel and regular nail polish and other nail supplies. We offer new, genuine nail polishes from US suppliers and manufacturers so you can get the highest quality products.
Our goal is simply to help you pursue your passion in nail beauty and nail art, and getting your nails done at home!
Outstanding Customer Service
Taking great care of our customers is our passion. We've been serving thousands of happy customers worldwide. We serve you not only before but also after the sale. If you need anything, just contact us. We'll be happy to assist you. Here's what our customers say about us.
"I am very happy to have found your website since it provides not only an amazing variety of products but an amazing service. will definitely recommend to friends." - Jaclyn, Malta.
"Hi there, I got the nail polish!! It is very pretty!! I like a lot! I can't wait to try it out! You did a nice job in handling and shipping. I am very happy. :) " - Juan Fung, California, USA.
"Excellent seller! Super fast shipping! Highly recommended! Thank you!!!!" - Alisa, Australia.
"Thank you! I will definitely do business with you in the future. You have great customer service." - Darcey, Kentucky, USA.
"Loving these colors and Esther's... Very fast shipping... Love that will be ordering more!" - Dana, New Jersey, USA.
"Quick, easy, uncomplicated website, unlike Amazon, where you have to wade through the "Amazon Jungle" to see what you are trying to order. A positive experience!" - Sonya, Texas, USA.
Meet The Team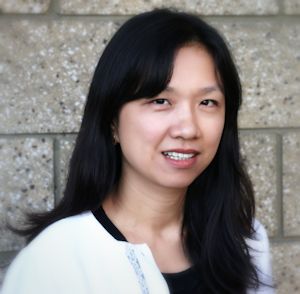 Thresa Sulistio (Owner, Founder)
Thresa is the founder and the lady behind the show. She wears many hats from packing, shipping, updating website, customer service, marketing, and many others. She started Esther's Nail Center from a once-in-a-lifetime opportunity while volunteering at a local library.
Thresa resides in San Diego, CA with 2 children and her husband who made all this possible. When she's not at work, she enjoys reading books, enjoying the time with friends and family.

Kusno Mudiarto (The Tech Guy)
He's the husband and the geek. He's the technical support guy who can fix from computers to blogs to shopping cart systems. He's the developer behind Cloudgirlfriend, 5000 Hands, Honey Day and Esther's Nail Center.
Besides Esther's Nail Center, Kusno does some software consulting. When he's not working you can find him reading books, cooking or spending time with the kids.
For Our Community
We exist not just to make money but to enrich our community. We strongly believe in giving back to our community by donating a portion of our net profit to local non-profit organizations such as San Diego Rescue Mission, American Red Cross and others. We also employ moms and students who find it difficult to work in an office or corporate environment. Thank you for helping us to support our community.