Posted by Thresa Sulistio on 9th Sep 2022
Ever since CND Shellac was released, it has grown its shades collection to over 170 this summer 2022. The collection offers wide range of colors from white to dark providing suitable choices for every season in life.
Some core colors are still there and some are not. So let's take a look at some CND Shellac popular colors and color swatches.
Popular colors of CND Shellac
It's hard to pinpoint to just one most popular color as over the years there are some Shellac shades that have become must-haves. The colors below are the most popular based on Esther's Nail Center best selling Shellac colors in the past 2 years (not in order). See if your fave color made the list.
Studio White
Romantique
Cream Puff
Field Fox
Negligee
Black Pool
Beau
Silver VIP Status
Bouquet
Married to Mauve
Wildfire
Magical Topiary
Satin Slippers
Creekside
Taffy
Discontinued colors
There are also some colors that we regret to say good bye to. Those includes but not limited to:
Get Nauti (too bad!!)
Mother of Pearl
Water Park
Lust Tropic
Forever Yours
Grape Gum
Museum Meet Cute (they should make more of this!!)
Leather Satchel
Hand Fired
Pretty Poison
Future Fuchsia
Poison Plum
Veiled
Faux Fur
Down by the Bae (hate to say good bye to)
Azure Wish
CND Color Chart
As we said before CND Shellac has over 170 colors as of Summer 2022, including the Fall 2022 collection. Click the photo below for the complete color chart.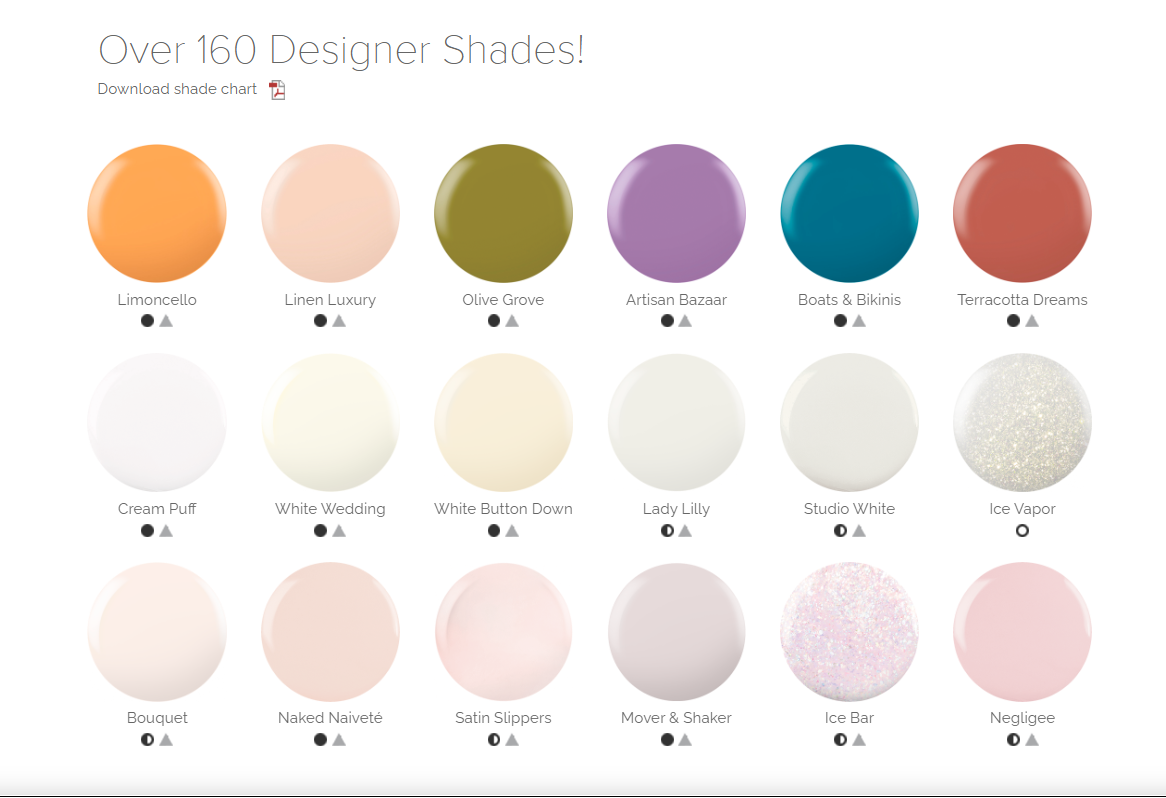 CND Swatches
It's very helpful to be able to see and compare CND Shellac swatches. For that please head to our CND Shellac color swatches. We tried hard to bring the closest photos possible to the real colors. However, camera limitation to capture the real shades and finish, plus a different monitor setting may slightly change how the colors look on your screen. This swatch should be a rough estimate on how the polish looks.