Posted by Thresa sulistio on 7th Jan 2022
After celebrating holidays with bold and glittering nail colors, you may want to try a new shade this year, something more subtle for your every day working life or activities. We picked some natural pinks from Gelish and CND Shellac gel polish to offer you to try this season. They are available at www.esthersnc.com.
Let's start with natural pinks from Gelish Gel Polish.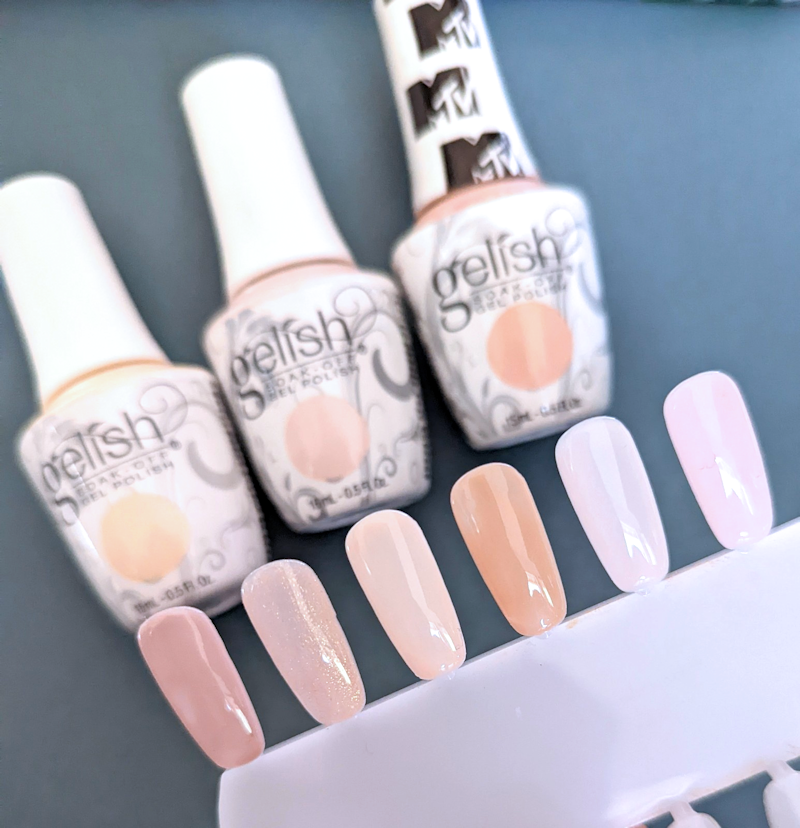 From left to right (above): Gelish Prim-rose and Proper is a muted dusty pink creme that will compliment your day-to-day style. This elegant pink has great coverage in 1-2 layers. How about some extra blink but not too much? Gelish Super Fandom will do the work. It's sheer iridescent pink with tiny gold glitters that looks sparkly but soft pink. Lastly, Gelish Tan My Hide, the all time natural pink shade from Gelish. Gelish Tan My Hide hast lost momentum in past years due to other newer pinks from newer collection. But this pink can't be beat. It's a natural pink with warmer tone that's perfect for your daily life.
Do you prefer CND Shellac? Well, let's dig in.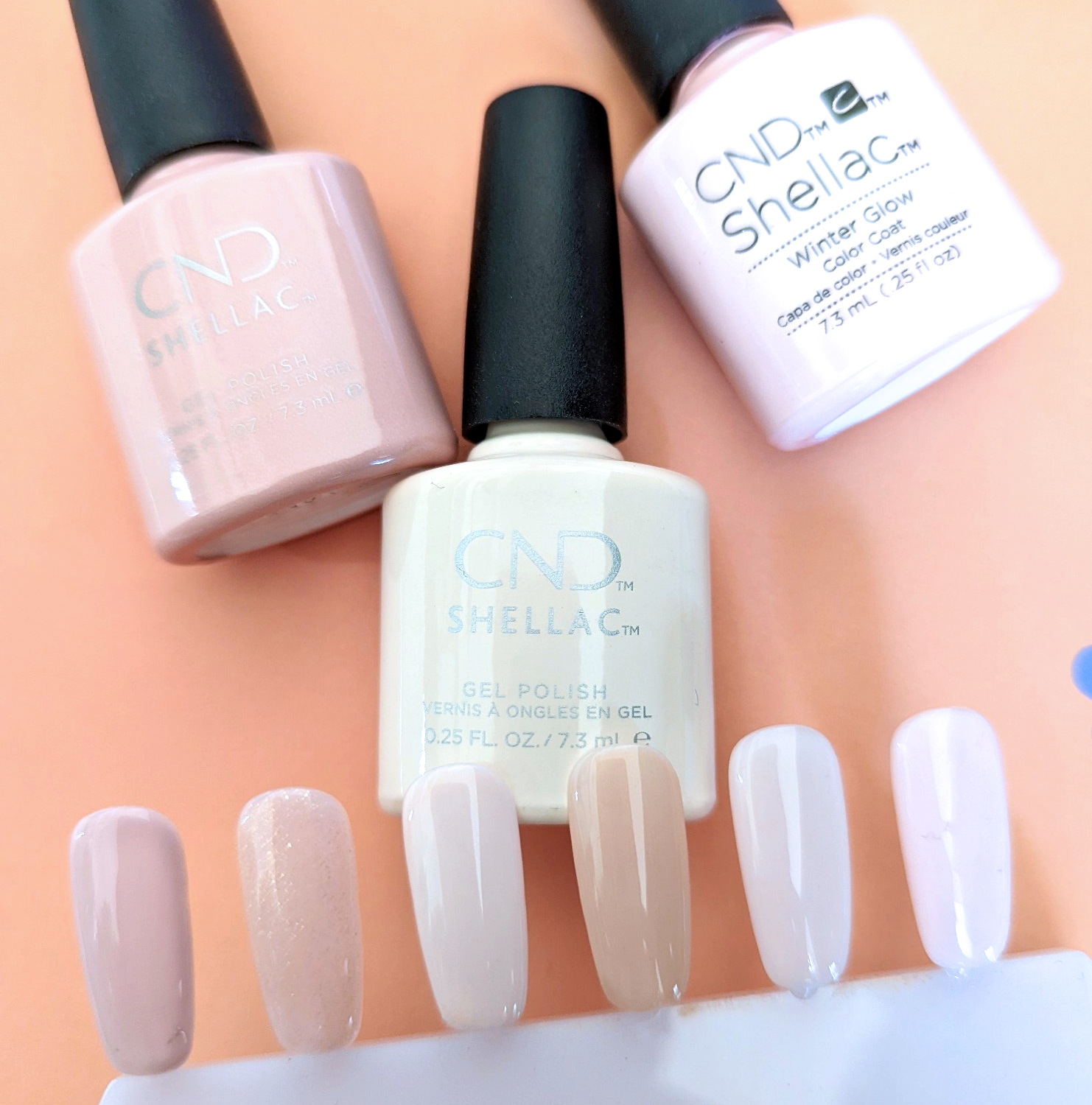 From right to left (above): I'm sorry the photo doesn't provide the right color, but CND Winter Glow is a light pastel pink creme if you like pink. This pretty pink has great coverage in 1-2 layers. Want something lighter? Try CND Shellac Satin Slippers. It's a nice pale pink creme, almost white, but doesn't look chalky. I think this will be another popular shade from CND besides Romantique. Lastly, CND Shellac Bare Chemise. It's a peach pink creme with warmer tone. Great coverage in 1-2 layers.
So there you go! Which one is your favorite shade to try this season?