Posted by Thresa Sulistio on 29th Jan 2022
Is there a lucky shade for Lunar New Year? Yes, it's the red color. In Chinese culture, red is associated with good luck, so that's why Chinese or others who celebrate Lunar New Year wear red new dress and decorate their houses in reds. So let's get lucky by wearing reds. This time we'd like to show some colors from Gelish and CND Shellac.
From Gelish Classic Red to Just In Case
Gelish has soo many reds to choose from. But for the sake of the limited space, we'll focus just on 3 popular shades.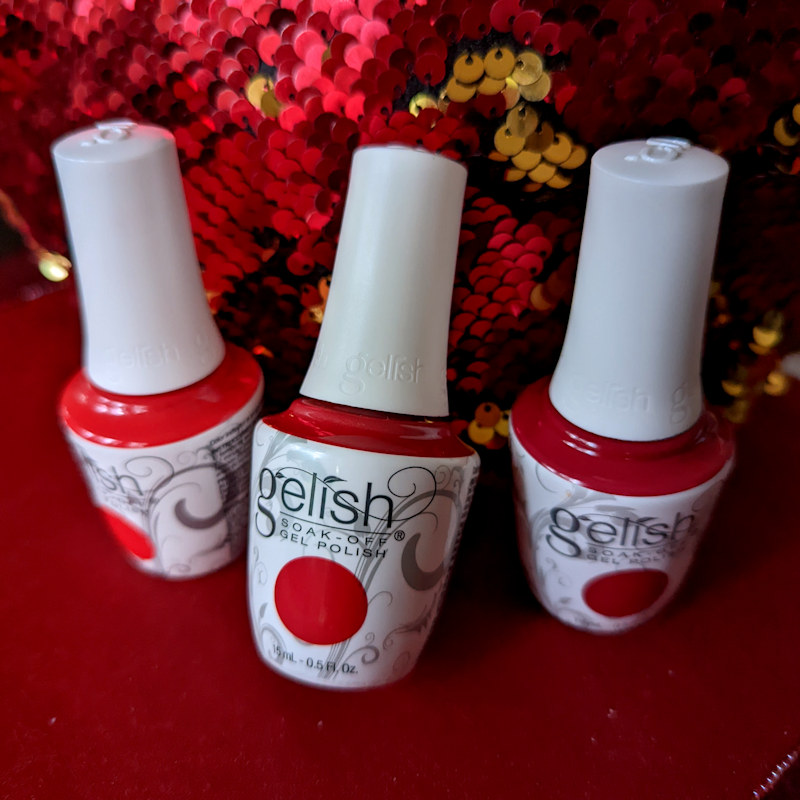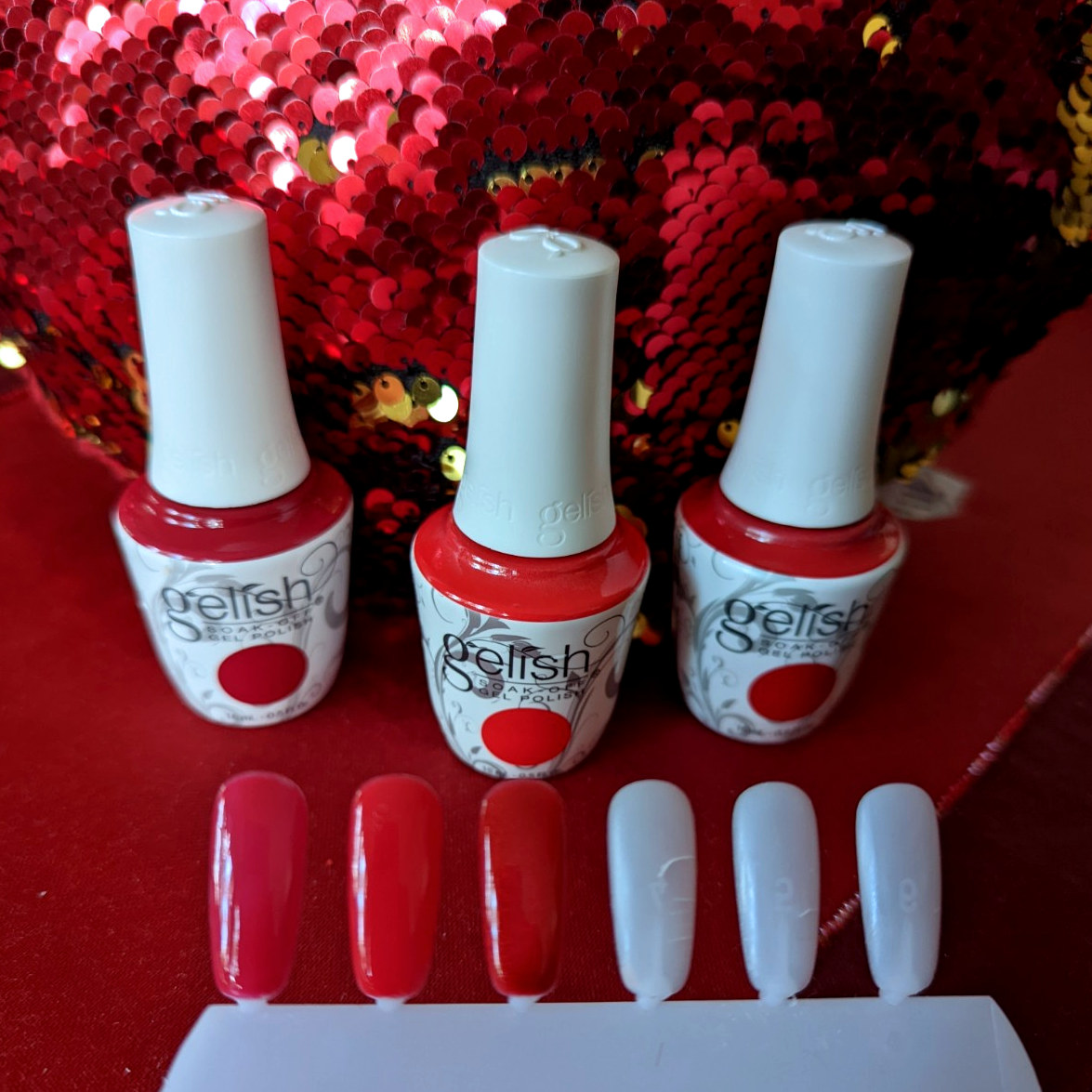 On the swatches, from Left to Right: Gelish Classic Red Lips, Gelish Fire Cracker, and Gelish Just In Case Tomorrow Never Comes.
Gelish Classic Red Lips is part of Marilyn Monroe collection. It is a ruby red creme, a red with cool tone. If you want muted red, then this is the one for you. Gelish Fire Cracker came in 205 from its Red Matter collection and stays till now. It's a hot red shade that suits its name. It's a bright red with creme finish. Lastly, Gelish Just In Case Tomorrow Never Comes is my favorite. It's a bright red with golden shimmer that looks dazzling under direct light.
From Hollywood to Liberty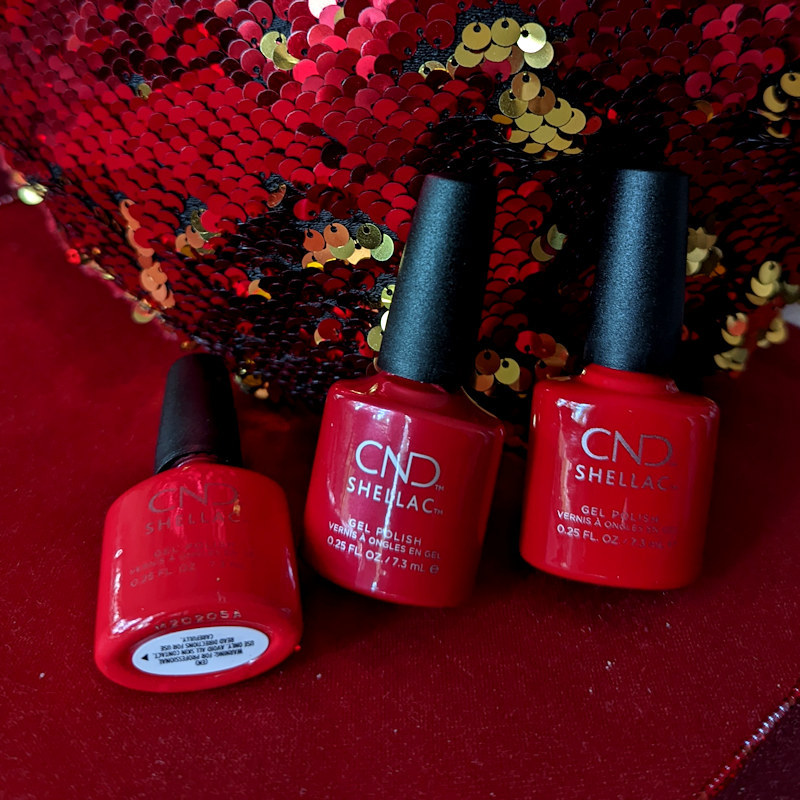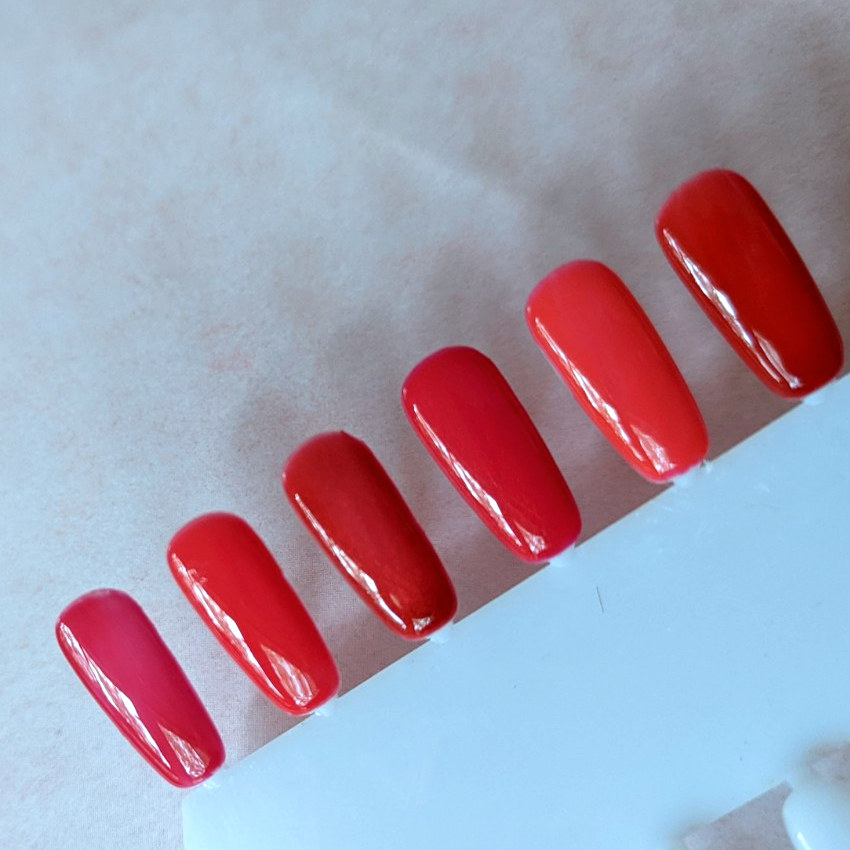 On the swatches, from Right to Left: CND Shellac Liberte, CND Shellac Hot Or Knot, and CND Shellac Hollywood.
CND Shellac Liberte came from its sister LUXE line a few years ago. It's a daring bold red with creme finish. Perfect for holidays or simply making bold statement. If you prefer orange-red shade that's great for every day life activites, then go for CND Shellac Hot or Knot. Finally, CND Hollywood is an oldie but goodie. It first came out when CND Shellac just started in 2010. It's also bright red shade with subtle gold shimmer in it. Something for you who like some sparkle in life.
That's all for today. There are many other reds from CND such as Wildifire, Company Red, Bordeaux Babe, Devil Red, Red Baroness. Just try or look them up on the internet to see the swatches.
Do you have any colors that you want us to showcase? Feel free to let us know.