Posted by Thresa Sulistio on 1st Jul 2022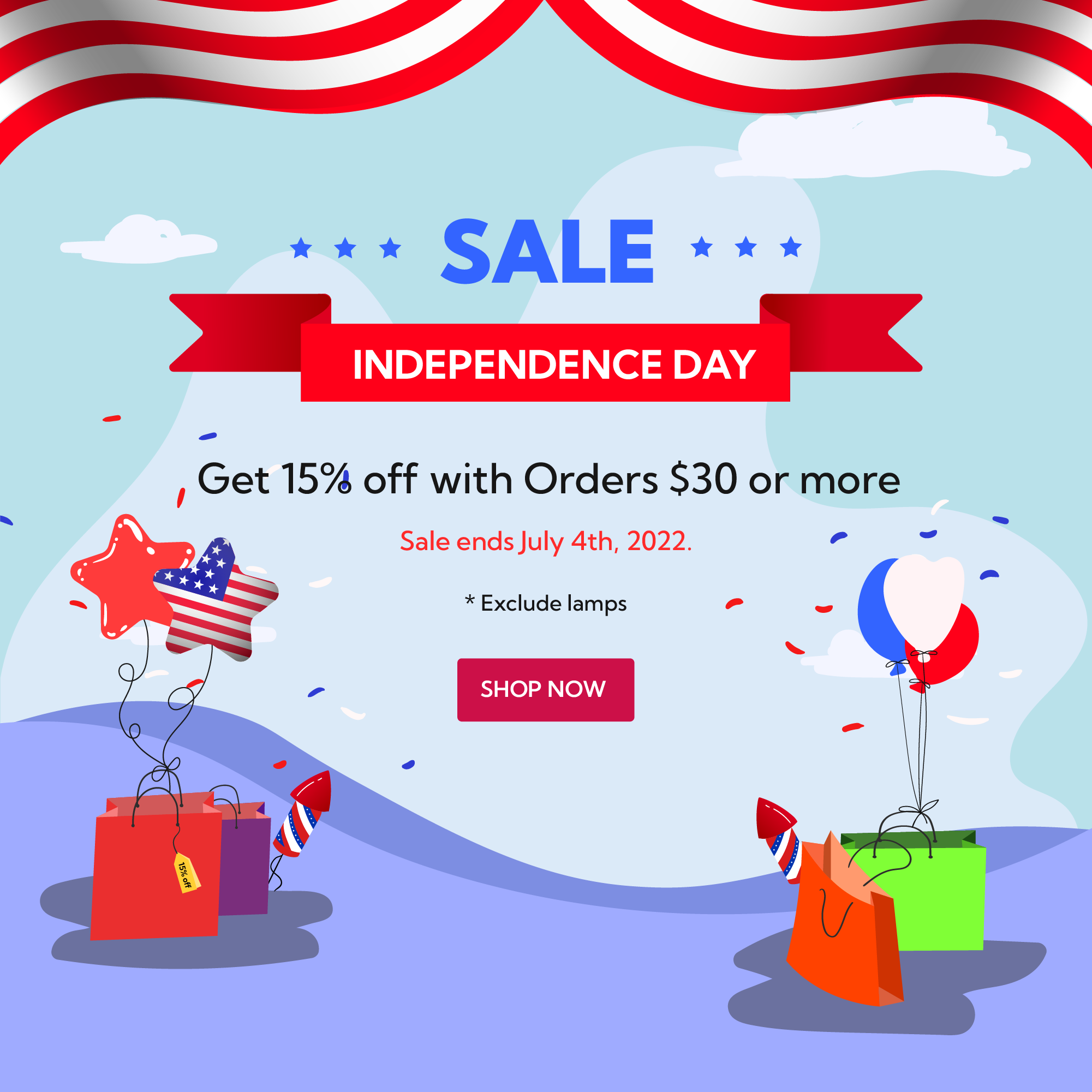 We celebrate Independence Day 2022 this weekend by offering awesome sale for our dear customers. Get 15% off your total order of $30 or more. With our already low prices, you get the best saving from this sale. Use coupon code "J4TH15F" in the shopping cart. This sale ends Monday, July 4th, 2022, 11PM Pacific Time.
Alright, let's shop! Happy Independence Day America!