Posted by Thresa on 29th Sep 2020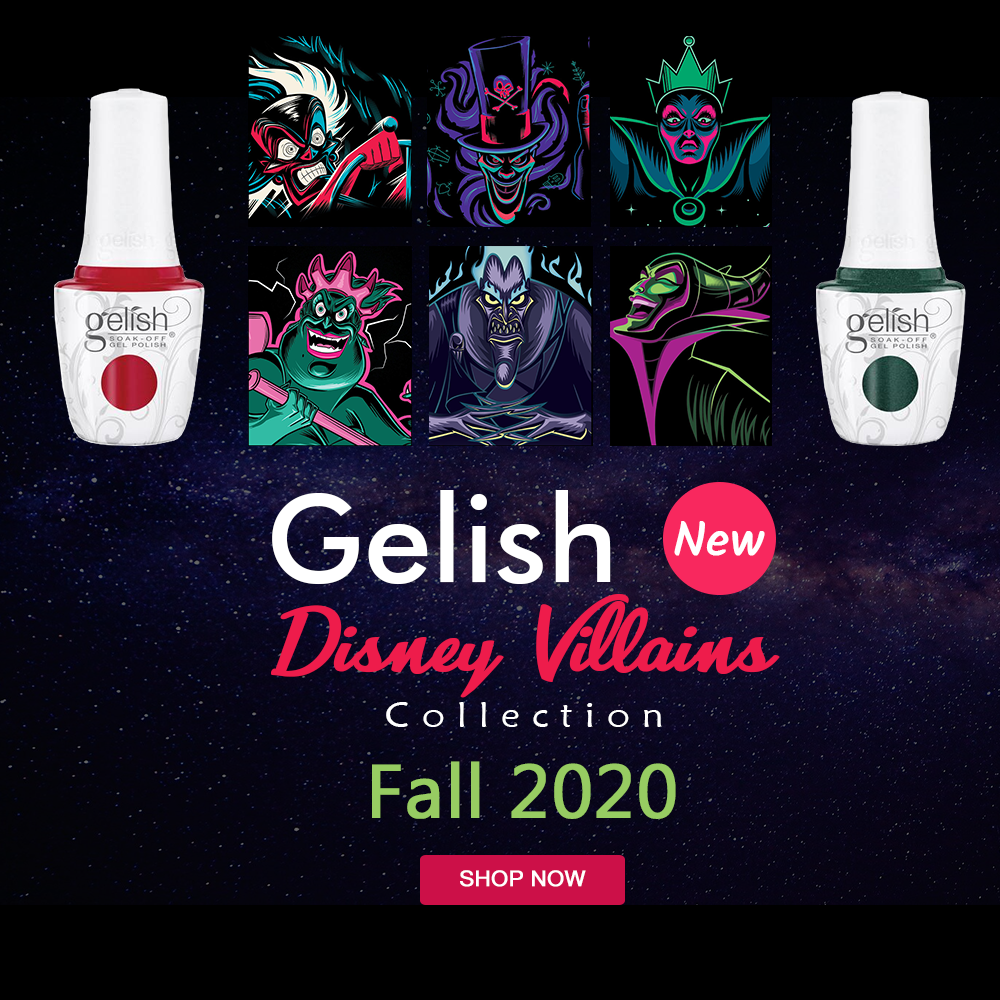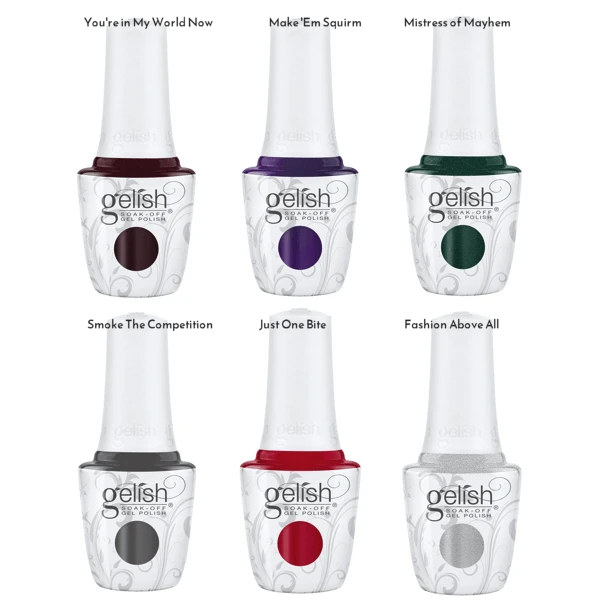 NEW for Fall 2020 season, the Gelish Disney Villains collection. The collection brings to life some of your favorite infamous Disney Villains with deep shades to bring out your edgier side and rich jewel tone finishes to enchant.
Enjoy these 6 NEW shades:
You're In My World Now - shimmer deep burgundy pearl
Make 'Em Squirm - pearl purple
Mistress of Mayhem - frosty deep emerald green
Smoke The Competition - concrete gray creme
Just One Bite - candy apple red shimmer
Fashion Above All - silver metallic
As you can see from all colors only 1 that has a creme finish. It will certainly sparkle your nails. So far, the best selling colors are Mistress of Mayhem and You're in My World, which are lovely and unique to Gelish color collection.
Craving for them? No worry, they're available now at www.Esthersnc.com