Posted by Thresa sulistio on 8th Oct 2021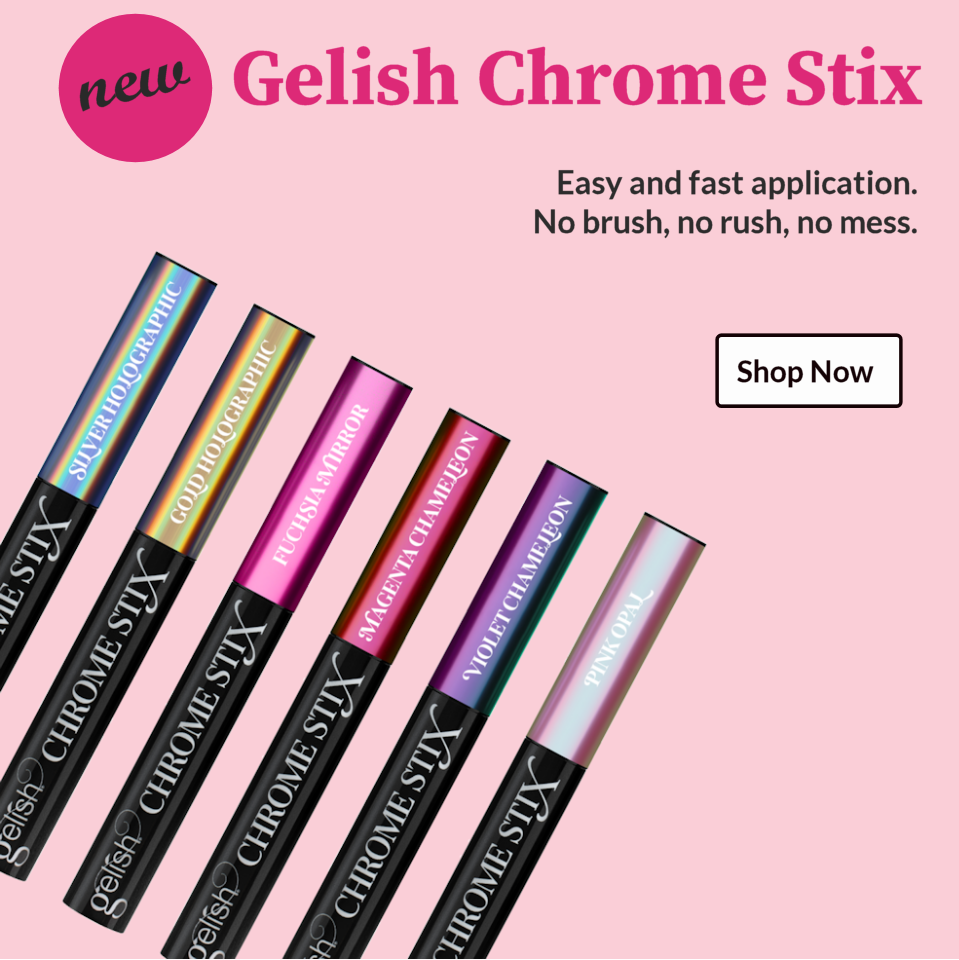 Create a beautiful chrome look on your nails with Gelish Chrome Stix. So easy and fast. No brush, no jar, no mess. Just rub on prepared nails with cured Top Coat. It's available in 6 shades you can apply on a dark or bright base polish colors. This chrome stick has been our popular selling item. GET IT now.
Step-by-step How To Apply Gelish Chrome Stix
1. Rub Gelish Chrome Stick applicator over nail finished with Gelish No Cleanse Top Coat. Top Coat should only be cured for 30 seconds. If you cure it for 60 seconds you may find it harder for the chrome pigment to stick to the nails.
2. Repeat layer if necessary. Design your nail art here.
3. Lastly, apply for Gelish No Cleanse Top Coat and cure for 60 seconds to complete the application.
Also check out the video tutorial from Gelish Facebook by clicking the link below.
Tips: Chrome can be applied on prepared nails with dark or bright base colors for different effects.