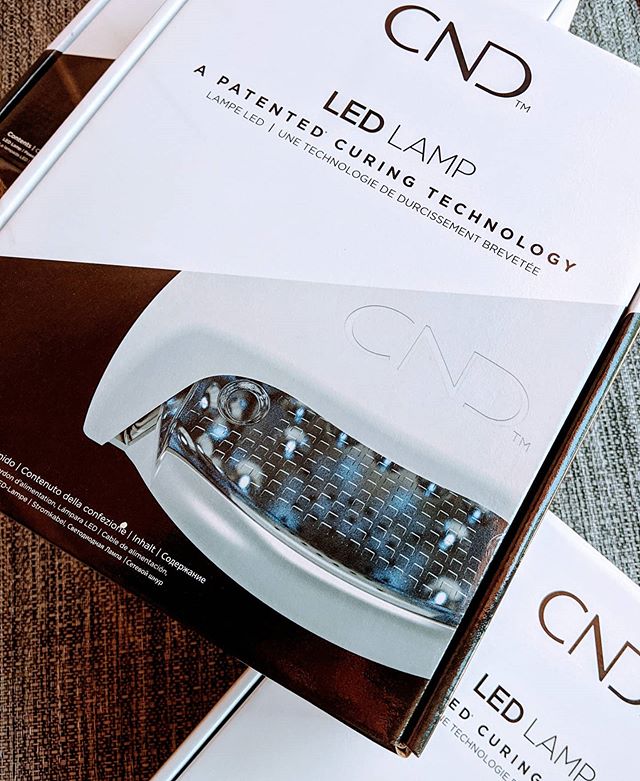 In 2019, CND released their newer version of LED Lamp called version 2. The newer version has a new sleek look and can cure CND Shellac and Brisa Gel with preset buttons to cure base, top, shellac gel colors, and brisa in certain amount of time. It's also light-weighted so it's easy to transport it.
The new CND LED lamp optimizes light, time and energy for maxmum shine and lasting durability. Input 100-240V AC, 50/60Hz. Power max 36 Watts. Package contains 1 unit LED lamp and 1 power cord. Made in Taiwan.
Design Features
5-finger cure
Uniform drying - perfectly cures full nail edges
Easy-to-use preset controls for each services like CND Brisa, CND Shellac, Universal Base Coat and Universal Top Coat.
Alignment guides for proper hand/foot placement
Patent-pending, ergonomic design
No bulb replacement
No assembly required
One power supply
Removable power cord with interchangeable plug adapters that can be used in several countries
1-year manufacturer warranty.
Tips
1. Make sure to switch on the power before using it.
2. The removable base plate is there so you can adjust the room for hands and feet. It is attached only by magnets so be careful when transporting the lamp.
3. On some preset button, the light will turn on and off. This is normal!