Posted by ENC on 30th Jun 2023
---

As we know and love CND for its amazing quality. Yet CND has won several awards (again) this year.
The Winner of Salon's 2023 Reader's Choice Award chose CND Shellac as Best Soak-Off Gel. CND Shellac is the ORIGINAL gel polish that promises 14+ days wear, breathable without harsh formula for the nails, and the best parts are fastest removal and no nail damage when used as directed!
CND Vinylux Long Wear Shine Top Coat is Allure's Best of Beauty Award Winner 2022. CND Vinylux promises 7+ days of wear with no base coat! You read it right! NO Base Coat Required. It's breathable formula also infused with Vitamin E, Keratin and Jojoba Oil to keep your nails healthy.
---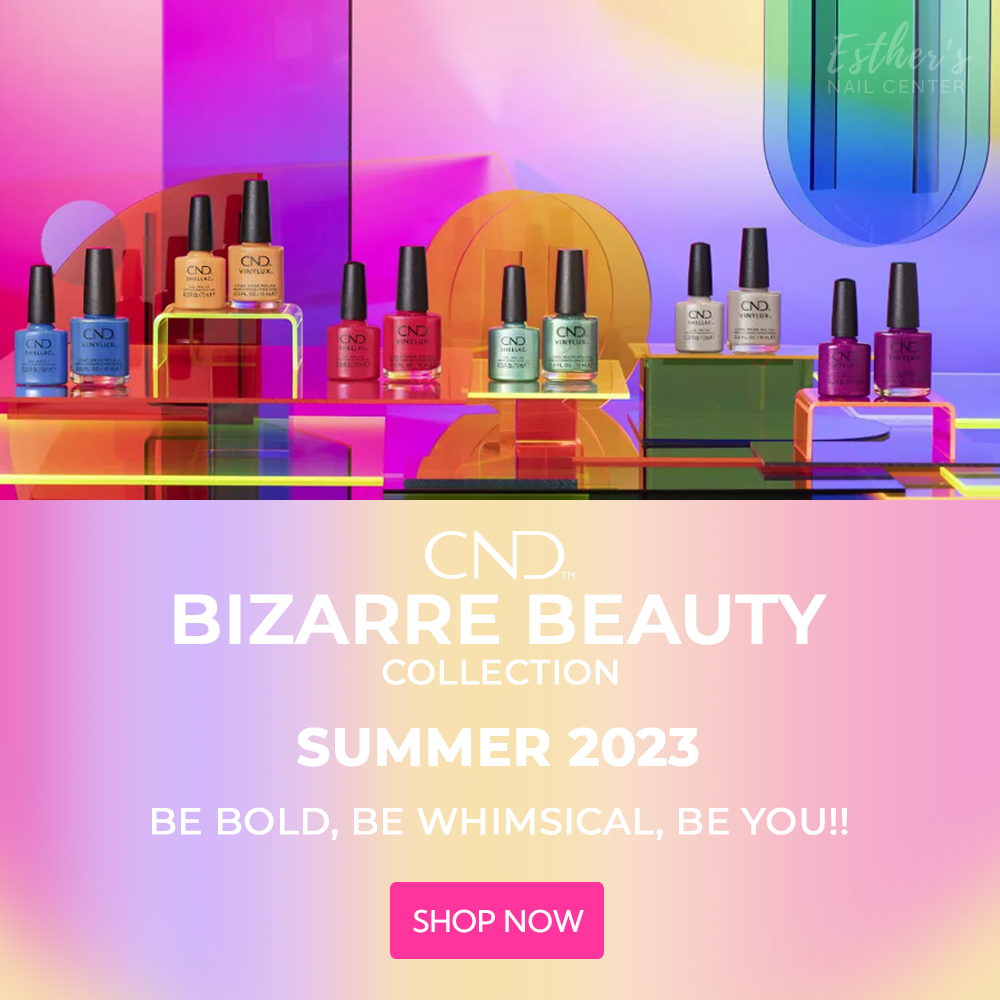 CND Bizarre Beauty Collection Summer 2023
It's finally here! Express yourself and be you through bold colors and whimsical texture with CND Bizarre Beauty Collection. This collection offers 6 amazing colors that vibrant and summer-y.
Sundial It Up - Marigold yellow finished with subtle green shimmer
Off The Wall- Taupe gray spiked with chunky holographic glitter
Clash Out - Kelly green turned up with teal shimmer
All The Rage - Violet-raspberry boosted with a flash of pink/red particles
Outrage-Yes - Strawberry-red with a flash of pink/red particles
Motley Blue - Cool blue blended with deep periwinkle
CND Bizarre Beauty Collection is available in Shellac Gel and Vinylux Nail Polish.
Choose your colors, let your style and creativity do the magic to your nails!
---

Pssttt...we got something special for you, our lovely customers!
Enjoy 10% off discount on everything on order $40+ with code: FREEDOM10.
Starting: Saturday, July 1st - Tuesday, July 4th, 2023 (Pacific Standard Time)
Happy 4th!