Posted by Thresa Sulistio on 1st Aug 2022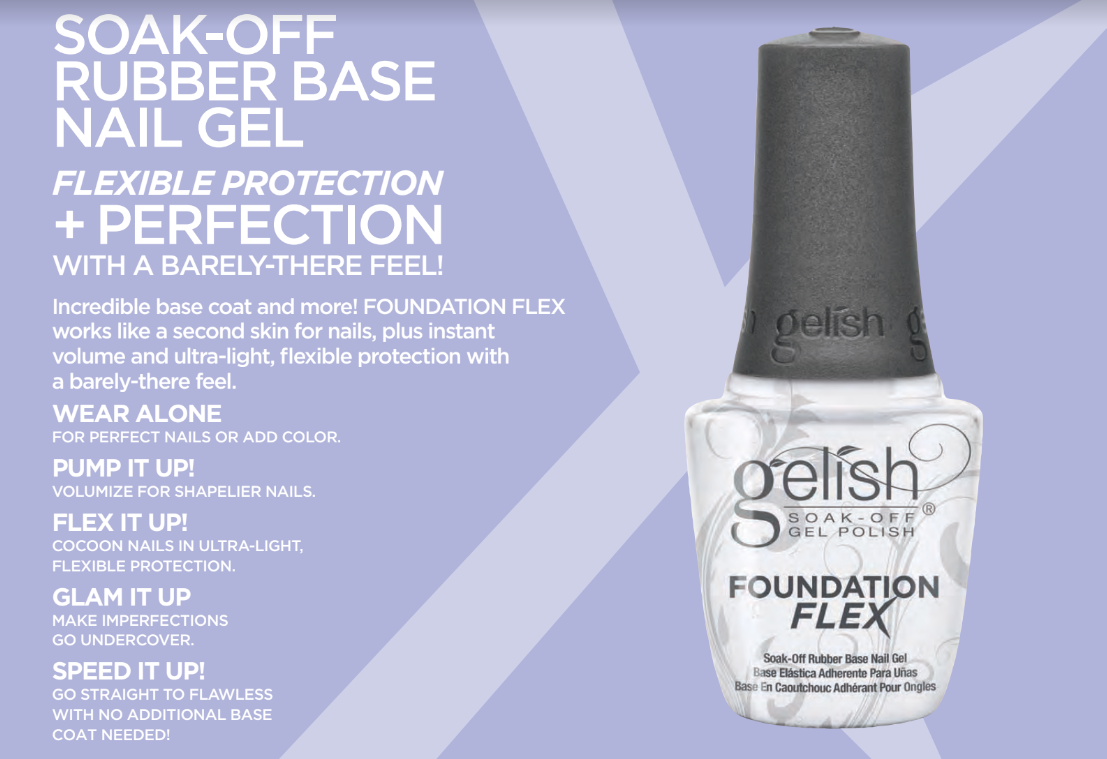 Gelish is excited to announce the expansion of the Foundation family with Foundation Flex Soak-Off Rubber Base Nail Gel. Gelish Foundation Flex works as a base coat with the Gelish adhesion you trust but it also does so much more! Use it to provide perfecting volume to uneven nails, conceal discolored nails, or even as a ridge-filling base coat underneath gel polish. It's all possible as Gelish Foundation Flex cures with flexibility due to its rubber base.
Created with the advanced Foundation Base adhesion, Gelish Foundation Flex virtually cocoons nails in its unique rubberized gel system. The bio-sourced light activated bonder gives nails supernatural flexibility making breaks and snaps a thing of the past! Foundation Flex comes in Gelish bottle for easy, no- fuss brush-on application.
Made in the USA and 10-FREE, Foundation Flex is vegan, cruelty-free, fortified with Vitamin A and Biotin and contains a bio-sourced light-activated bonder.
Gelish Foundation Flex comes in four gorgeous, natural looking shades to give clients their most flawless nails.
CLEAR: Crystal clear for luminous nails. Perfect to use as a base coat for client with natural nail grooves and imperfections.
LIGHT PINK: Revives pale nails with a tender pop of pink!
LIGHT NUDE: A soft neutral that magically blurs nail imperfections.
COVER BEIGE: Banish imperfections with the perfect semi-opaque beige.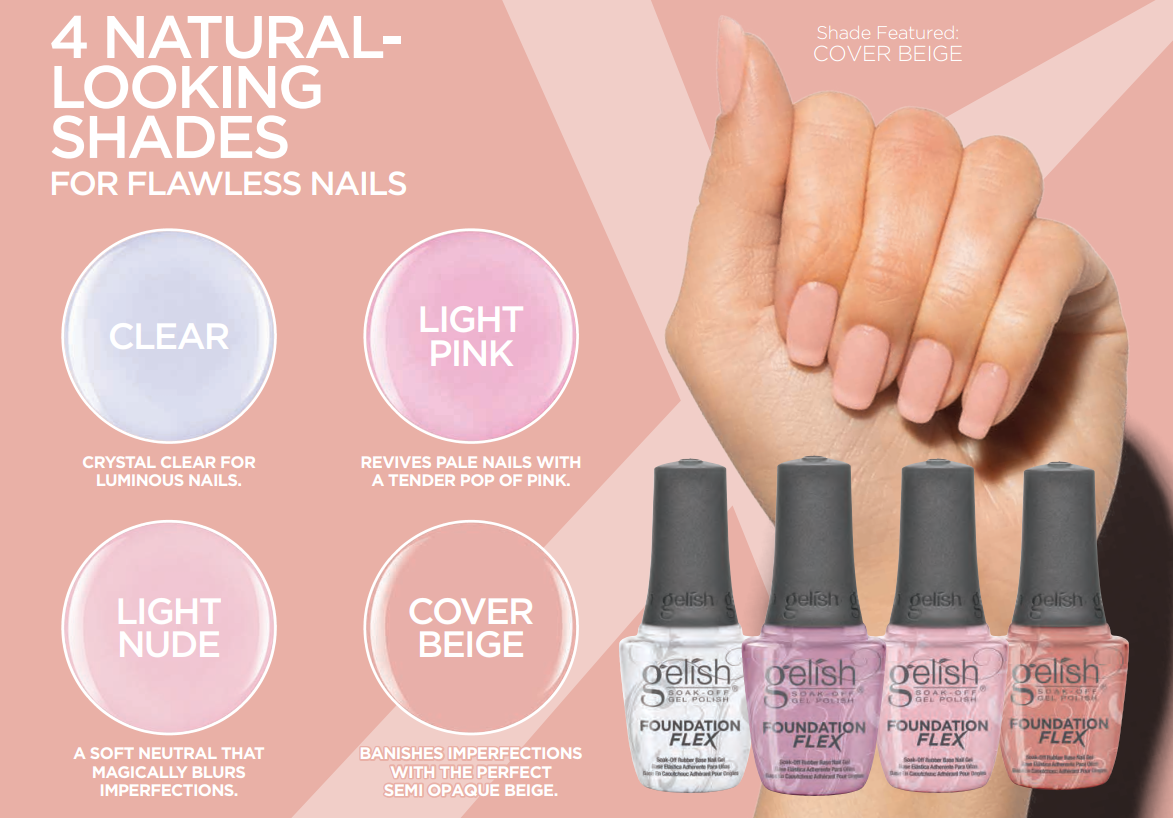 Basically, Gelish Foundation Flex base coat is similar to using Gelish Structure Gel without the need to use the Foundation base coat. It can be used as a base coat for Gelish gel or Morgan Taylor nail lacquer. Available now at Esther's Nail Center. SHOP NOW.